Shopping Cart
Your Cart is Empty
There was an error with PayPal
Click here to try again
Thank you for your business!
You should be receiving an order confirmation from Paypal shortly.
Exit Shopping Cart
Well, February was a bit of a rough month. Needless to say it felt like I lost a month and a half of being productive as I had to rest and heal. That being said, I'm feeling better and things are looking up! WOOT! 
February and the beginning of March were also what we were calling "Snowmaggedon" around here, and our Saturday February workshop by MJ Colette on Writing Erotica (to go with our Valentine Social) actually had to be cancelled because of the weather and roads. The ARWA board doesn't take those decisions lightly, but we felt it was best for our members. On the plus side, she agreed to do not only the cancelled workshop, but also her "The Organized Creative" workshop on our Saturday, March 10th workshop - both were fantastic!  She's such a fun speaker to listen to - I got a lot out of both of the workshops - even started my "Project/Process Journal" - thanks MJ!
Though I couldn't dance or write much for the last while, I have gotten a lot of information to work on and move forward so now that I'm feeling better I am SO excited about it! Our February Thursday night ARWA meeting, we had a quick change as our speaker had to cancel due to a family emergency but Jenny Hops was able to jump in and give us a fantastic talk on Audiobooks. Our Thursday night March meeting, Sarah Sades (www.sarahkades.com) gave a fabulous talk on Camp NanoWrimo and getting ready for it. 
I'm pumped! I'm researching and figuring out what story I'm going to write and intend to hit the ground running on April 1st. That being said, life may get in the way and it may go horribly horribly wrong - but if it DOES, I don't intend to beat myself up about it. I will promise to do my best and if thing go sideways, I promise NOT to feel like a failure, because that accomplishes nothing.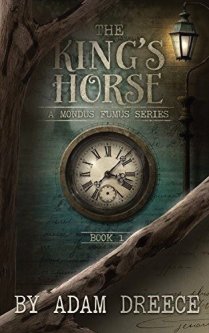 By the way, have you SEEN the new cover for Adam Dreece's new book coming out in June - The King's Horse? It's amazeballs! You can pre-order it on Amazon. He also re-released Snappy & Dashing with a new cover (comes in between The Yellow Hoods Books 2 and 3) and it's fabulous as well! If you haven't discovered this amazing author - do so. It's not just because I'm his Assistant, it's because he's a great writer.
I will find out in April if the presentation I want to do at WWC gets put on the programming, and then I'll tell you all about it. I have a fabulous friend who is pushing me get up my VA website (gears towards writers/authors) and that is exciting for me. She wants to help me do it as she believes in me (awwwhhhh). I'm looking forward to the next few months as I am on the mend and feeling more myself.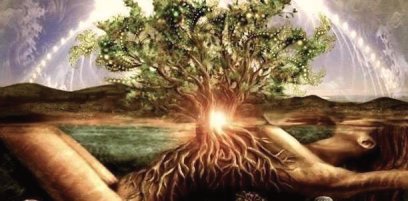 It's Spring, the weather is getting better, I'm feeling more myself, and thinking more positively. Looking forward to what's to come...
Write on...
2017. 
Shit.
Looking at my blog I note I haven't blogged since Dad passed, and that was far to long ago. I honestly had no heart to do it, and my writing was not up to par either.
2017!! 

Time to change. New website design, new writer business cards, new determination to finish the few stories I DO have on the go right now. 

Seriously, the last few years I have not been writing nearly as much as I wanted to be. Call it writers block, call it laziness, I just had no desire.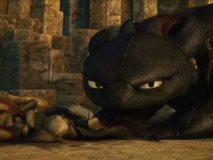 Although I have had a fantastic time both sitting on panels at When Words Collide here in Calgary and attending the fabulous workshops both at WWC and at our monthly ARWA meetings and Saturday workshops, I just couldn't get motivated to write. Nothing much anyway.

A few months ago, one of the members from ARWA said "why don't you try a different genre for now? It might get you started again".

Brilliant. I started again. I actually started on two separate stories (of course). One of which makes me  giggle-snort at times. It came about by some of the ARWA members making a comment in one of our workshops and we went from there. COMPLETELY outside my normal genre of writing. I normally write paranormal romance or if I'm in a different mood, erotica.

It is a mystery with some humour in it (okay, A LOT of humour in it). I'm enjoying writing it. I didn't think I would be able to get back into writing, but changing genres to try something outside my comfort zone is working. I will be putting an excerpt up before end of January. I figure if I declare and state things in print, I will be held accountable.


ARWA had a workshop on Scrivner last Fall and I have started using this writing tool. I am finding it extremely easy and useful and that makes me happy.
It feels like perhaps 2017 may be the year I get my writing mojo back. Switching genres seems to have helped, I don't understand why as yet and want to finish my "Angel" book, as well as "Rope, Saddle & Ride", but I will finish "Write Club" first.
Also working on a story situated on Guernsey, which is also a mystery (without humour)and the hero is a much older man - something new.
Looking forward to (and already registered) to When Words Collide this coming August. Amazing local and international speakers, writers, authors, publishers - it's a fabulous conference to go to.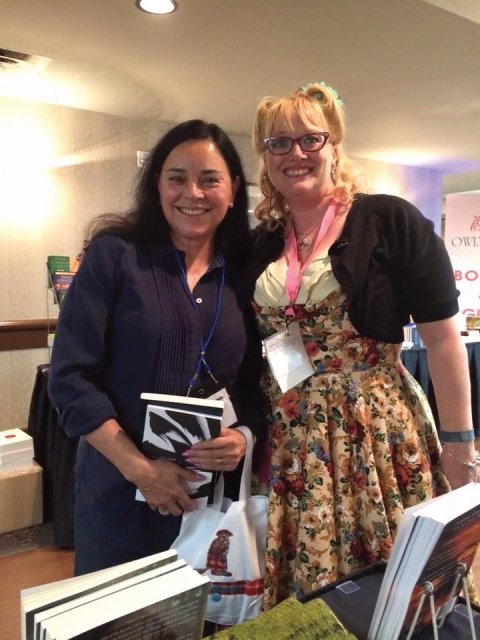 I met Diana Gabaldon in 2015 there (and became BEST SISTER EVER to my twin when I got Diana to sign a book to her). 

She is my twin's absolutely, hands-down, favourite author.  I found to her to be an amazingly adorable person and really entertaining speaker.

I had of course read Outlander and a number of the series after that (given to me by my sister, of course).
After meeting her and speaking with her, I had a desire to read even more of her books - and I'm very much enjoying them. I like her writing - I really really like her writing. The amount of research she does makes me feel SUPER lazy, so I have actually been researching the Isle of Guernsey while I have been writing the story. Unbelievable history! WOW! Research can actually be fun! Didn't realize that LOL.
Now that I've revamped my website and been working on some writing, I'm getting more and more confident. It's been a long time since I've felt not only happy writing, but confident in my writing.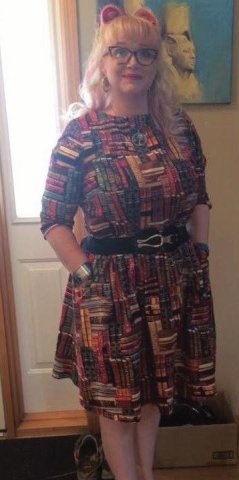 I feel 2017 is my year. My year to prove TO MYSELF what I can do and what I can accomplish. No offense, but I am not doing this for anyone other than myself.




My friend is giving me a Passion Planner to try out - I intend on filling it with A LOT of goals, especially writing goals.




I intend on posting excerpts now and then on what I'm writing to keep me accountable and forward-moving.




I intend on MAKING the time for myself (I love my son but Mommy DOES need some writing time for herself). He is almost 4 1/2 so he knows how to occupy himself playing while Mommy writes. I just need to keep an eye on him and an ear out for when it gets silent.




My new "sign out" this year will be...




Write On...





Well...I have had both a craptastic, and sometimes good, last few months.  The biggest thing affecting my life was the sudden passing of my father in May.  It has hit both myself and my twin sister hard and I struggle daily to move forward.  I know dad would have wanted that and would be pissed if he knew how bummed it makes me sometimes, and for the most part, I'm pretty good.  I still just have moments where I think of him or see his picture and my eyes well up - but then I try to suck it up and move on.  The first week after it happened I was a hot mess.

Grandpa and David

 

 

I've known many people who have died.  Death sucks. A parent's death, however, I'm finding especially horrific.  I am thankful I have my husband and son to keep me busy and sane - I think if I didn't have them I would curl up into a little ball and cry.

 

 

Not sure how to put it into a storyline that would fit MY normal genre of writing, so perhaps I will have to step outside my comfort zone for awhile and put pen to paper, and just give 'er.

 

Might just be what I need to help the hurt, and move forward more quickly than I currently seem to be. 

 

One thing my husband did that touched me more than words ever could, was I came home from being out with my sister, and he had placed the iron dragon my father specially-ordered for my 40th birthday into the front garden of our home.  He even secured it so it couldn't be stolen. (my sister also got a specially-ordered iron sculpture of an eagle sitting on top of the world with his wings spread - it's beautiful).  Every time I come home and see it, I smile and think of Dad.  He and I talked a lot about the dragon and bird because he had spent a long time deciding which ones to get us because he wanted our 40th birthday prezzies to be special.  Well done Dad, well done. 

 

I love you. I miss you.  You will always be with me.

 

 

 

Sooo tremendously excited!!! My fabulous husband has agreed to watch our little monkey the entire weekend so I can attend When Words Collide, here in Calgary August 8, 9 and 10, 2014 at the Carriage House Inn!

 

If you don't know, WWC is a Readercon!!! It's a festival for readers, writers, artists and publishers of commercial and literary fiction, including genre, YA, Childrens books, and Poetry.

 

Special Guests are:

 

 

Very excited to be attending as an ARWA member - AND since Diana Gabaldon is my sisters FAVOURITE author (the "Outlander" Series) she is coming with me!!! I not only get to attend, but I get to hang out for a stint in the ARWA hospitality suite, help out at the ARWA information table, AND I have been asked to sit on the "Writing Hot" panel! (frankly, nervous about that one, but hey, what the hell!)

 

 

 

My goal this year is to submit TWO of my manuscripts in - I have GOT to do it - I have to take the plunge (well, technically, I have to finish them first!) and just trust in the Universe they will find their way to where they need to be!!!

 

This summer I intend to spend lots of time outside in my backyard - so while little monkey is playing...Mommy be writing.  I found a picture of my DREAM backyard, which frankly, I couldn't have in the Calgary climate year-round anyway, but thought I'd share. 

Now tell me...wouldn't YOU feel like writing romance novels if YOU were in this backyard? <sigh> I just absolutely LOVE this backyard.

 

And, I must add a pic of my little monkey...who was tremendously excited to attend a giant book sale with Grandma, Auntie, Cousin and Mommy this past weekend.  Can't you tell?

 

Although he IS sleeping, he honestly DOES love his books, and he is only 20 months old! He loves for Mommy or Daddy to read to him OR he will just sit there with a book in his lap and turn the pages while studying it most seriously.  It IS rather adorable and I am hoping he enjoys books as much as his parents do as he gets older! I think he will!!!

0

/