Shopping Cart
Your Cart is Empty
There was an error with PayPal
Click here to try again
Thank you for your business!
You should be receiving an order confirmation from Paypal shortly.
Exit Shopping Cart
2017. 
Shit.
Looking at my blog I note I haven't blogged since Dad passed, and that was far to long ago. I honestly had no heart to do it, and my writing was not up to par either.
2017!! 

Time to change. New website design, new writer business cards, new determination to finish the few stories I DO have on the go right now. 

Seriously, the last few years I have not been writing nearly as much as I wanted to be. Call it writers block, call it laziness, I just had no desire.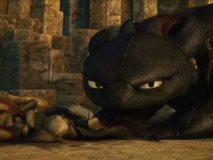 Although I have had a fantastic time both sitting on panels at When Words Collide here in Calgary and attending the fabulous workshops both at WWC and at our monthly ARWA meetings and Saturday workshops, I just couldn't get motivated to write. Nothing much anyway.

A few months ago, one of the members from ARWA said "why don't you try a different genre for now? It might get you started again".

Brilliant. I started again. I actually started on two separate stories (of course). One of which makes me  giggle-snort at times. It came about by some of the ARWA members making a comment in one of our workshops and we went from there. COMPLETELY outside my normal genre of writing. I normally write paranormal romance or if I'm in a different mood, erotica.

It is a mystery with some humour in it (okay, A LOT of humour in it). I'm enjoying writing it. I didn't think I would be able to get back into writing, but changing genres to try something outside my comfort zone is working. I will be putting an excerpt up before end of January. I figure if I declare and state things in print, I will be held accountable.


ARWA had a workshop on Scrivner last Fall and I have started using this writing tool. I am finding it extremely easy and useful and that makes me happy.
It feels like perhaps 2017 may be the year I get my writing mojo back. Switching genres seems to have helped, I don't understand why as yet and want to finish my "Angel" book, as well as "Rope, Saddle & Ride", but I will finish "Write Club" first.
Also working on a story situated on Guernsey, which is also a mystery (without humour)and the hero is a much older man - something new.
Looking forward to (and already registered) to When Words Collide this coming August. Amazing local and international speakers, writers, authors, publishers - it's a fabulous conference to go to.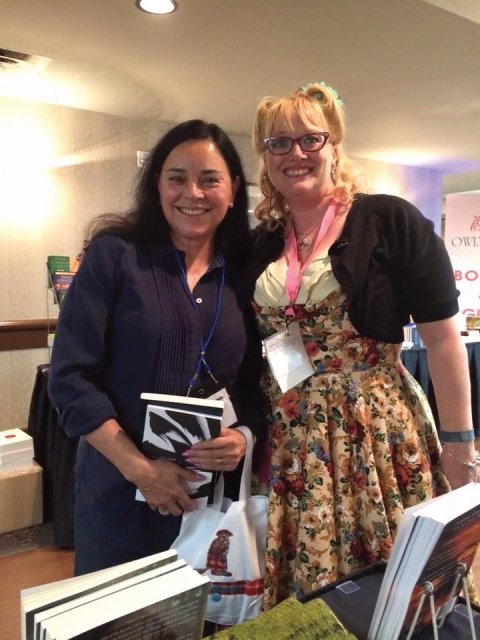 I met Diana Gabaldon in 2015 there (and became BEST SISTER EVER to my twin when I got Diana to sign a book to her). 

She is my twin's absolutely, hands-down, favourite author.  I found to her to be an amazingly adorable person and really entertaining speaker.

I had of course read Outlander and a number of the series after that (given to me by my sister, of course).
After meeting her and speaking with her, I had a desire to read even more of her books - and I'm very much enjoying them. I like her writing - I really really like her writing. The amount of research she does makes me feel SUPER lazy, so I have actually been researching the Isle of Guernsey while I have been writing the story. Unbelievable history! WOW! Research can actually be fun! Didn't realize that LOL.
Now that I've revamped my website and been working on some writing, I'm getting more and more confident. It's been a long time since I've felt not only happy writing, but confident in my writing.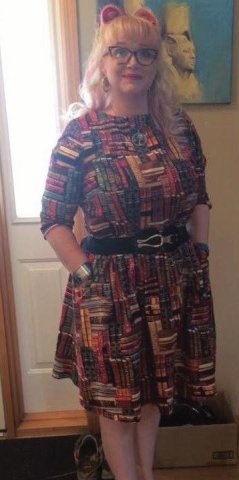 I feel 2017 is my year. My year to prove TO MYSELF what I can do and what I can accomplish. No offense, but I am not doing this for anyone other than myself.
My friend is giving me a Passion Planner to try out - I intend on filling it with A LOT of goals, especially writing goals.
I intend on posting excerpts now and then on what I'm writing to keep me accountable and forward-moving.
I intend on MAKING the time for myself (I love my son but Mommy DOES need some writing time for herself). He is almost 4 1/2 so he knows how to occupy himself playing while Mommy writes. I just need to keep an eye on him and an ear out for when it gets silent.
My new "sign out" this year will be...
Write On...

/